Plants are natural decorative items that give life to both the inside and outside of your home. The vibrant colors of different flowers and the rich greens of herbs, bushes, and trees create an idyllic environment good for your wellness and the earth.
But greeneries aren't the only things that can spruce up your home's outdoor space. Level up your yard and porch's aesthetics and purposes by taking note of these twelve creative tips.
Choose Organic Decor
Wooden furniture, hammocks, stone carvings, and pots made of earthen clay are some of the organic decors you want to add to your yard. Organic sets make your outdoors look natural and immaculate. Of course, you can still add furniture that takes on contemporary design, but make sure they are made of organic materials to keep up with your garden's natural look.
Lay Pathways
Adding pathways to your lawn is a practical way to beautify your garden. You want your guests to know where to roam without ruining your garden setup. Smooth stone pathways are usually the go-to as they offer a zen feel, although there are other options such as bricks, wood, lumber, pebbles, and tiles.  Garden pathways are also an efficient way to make your garden look more luxurious and more spacious.
Create Contrasting Landscape Lines
Create contrasting landscaped lines in your garden by interlocking your green lawn with your pathway, pavement, or wooden deck. Add a sandbox to your yard with a few bonsai,  smooth stones, and boulders to recreate a traditional Japanese zen garden.
Contrasting landscaped lines create a balance between the natural and contemporary. One perfect example of this harmonious contrast is the amenity area of Zinnia Towers in North EDSA, Quezon City. Notice how the swimming pools, foliage, and lounge area are inspired by premium beach resorts, while the towering condominium units exemplify city living. In other words, their contrasting designs complement each other and make the development look more attractive. Likewise, contrasting landscaped lines forge a minimalistic look through the crisp line between greenery and modernity.
Add Flower Pots to Your Steps
Your lawn and backyard aren't the only places that need beautifying. Give the steps on your front and back porch extra love by placing flower pots on each level. The flowers' vibrant colors add a burst of joy and a decorative statement against your steps' subdued hue. Plus, who wouldn't want to be welcomed inside by a throng of happy flowers?
Upcycle Old Furniture and Items
Got old furniture? Don't throw them out. Instead, upcycle them into decorative plant containers for your garden. For example, a broken chair can be repaired and repurposed into a large flower box that you can place in your garden lounge area. You'll have a refreshing view of flowers while drinking your morning coffee or working outside.
Repurpose vintage frames to house your succulents vertically. Old tin boxes and watering cans are ideal as plant containers that add a rustic touch to your patio or porch. Refashion your broken ladder into a shelf for your potted plants. Arrange the plants by their sizes: place the largest at the bottom and the smaller ones on each step. Even old shoes are perfect planters that make your garden look uniquely fashionable.
Upcycling is a practical way to decorate your garden and reuse otherwise rubbish items. Part of having a garden is maximizing sustainability as much as you can.
Add Furniture
Make your garden a relaxing place to unwind, create, and bond with family and friends by adding furniture. Metal pieces of furniture are practical as they are easy to clean and don't rot when they get wet. But if you want something more rustic and organic, furniture pieces made of wood or fibers are also ideal. Go for foldable ones so you can keep them away from weathering damage. Or, add a large outdoor umbrella to protect you from drizzle while sipping on your warm drink.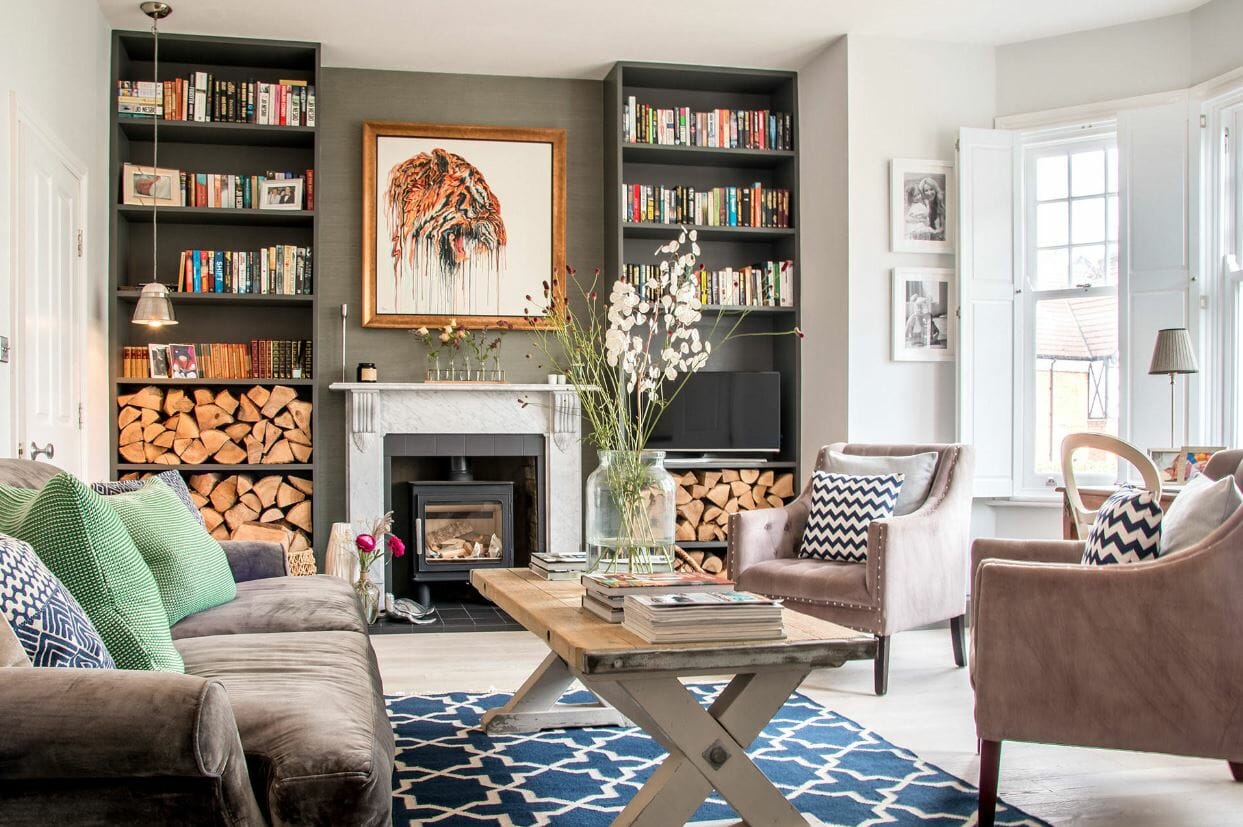 Add hammocks or swinging chairs to your front and back porches. Having a swing is a fun way to sit or lie down while relishing in the fresh air and your verdant surroundings.
Install Water Features
Water features are an exciting way to make your garden look more luxurious. The sound of rushing water imitates the sound of streams and brooks, making your garden more calming and refreshing. Choose whether you want a garden center fountain, artificial waterfalls, bamboo fountain, a water wheel, or a fish pond.
If you don't have room for a fountain, a rain chain will do the trick. Just hang it on your rain spout and watch the rain elegantly flow downwards to the bottom vessel. You'll have a sustainable water feature while storing water for your lawn when the dry season comes.
Put Plants Around Your Swimming Pool
If you have a swimming pool, surround it with a few plants to add more color to your pool deck's side. Place luminous planters to create romantic vibes perfect for a garden dinner date or pool party.
Place your potted plants a few meters away from your swimming pool. You don't want to knock them over and dirty your pool.
Make Fairy Gardens
Fairy gardens are an adorable and unique way to decorate your front porch, patio, or backyard. They are also compact to fit your home's indoor or your condo's balcony. There are various fairy garden kits available that have different themes. Explore which design you want to create and have fun creating your miniature garden.
Build a Fire Pit
Installing a fire pit in your garden is an excellent way to recreate your camping memories without having to go hiking—layer bricks in a circular shape, like a well, to make a grill and bonfire pit. With a fire pit in your backyard, you can have a barbecue party or roast some marshmallows anytime.
Create a Vertical Garden
Recreate the stunning Hanging Gardens of Babylon by building a vertical garden for your flowers or herbs. Growing a vertical garden is a creative and splendid way to take care of your plants while saving space at the same time. Vertically storing your plants is also a great way to let excess water flush out properly so that they don't drown your plants.
The outdoor area of your home should look as pleasing and stunning as the inside. Create a beautiful, refreshing, and one-of-a-kind porch, patio, or yard with these creative steps. You'll indeed have a garden that many will love to look at.