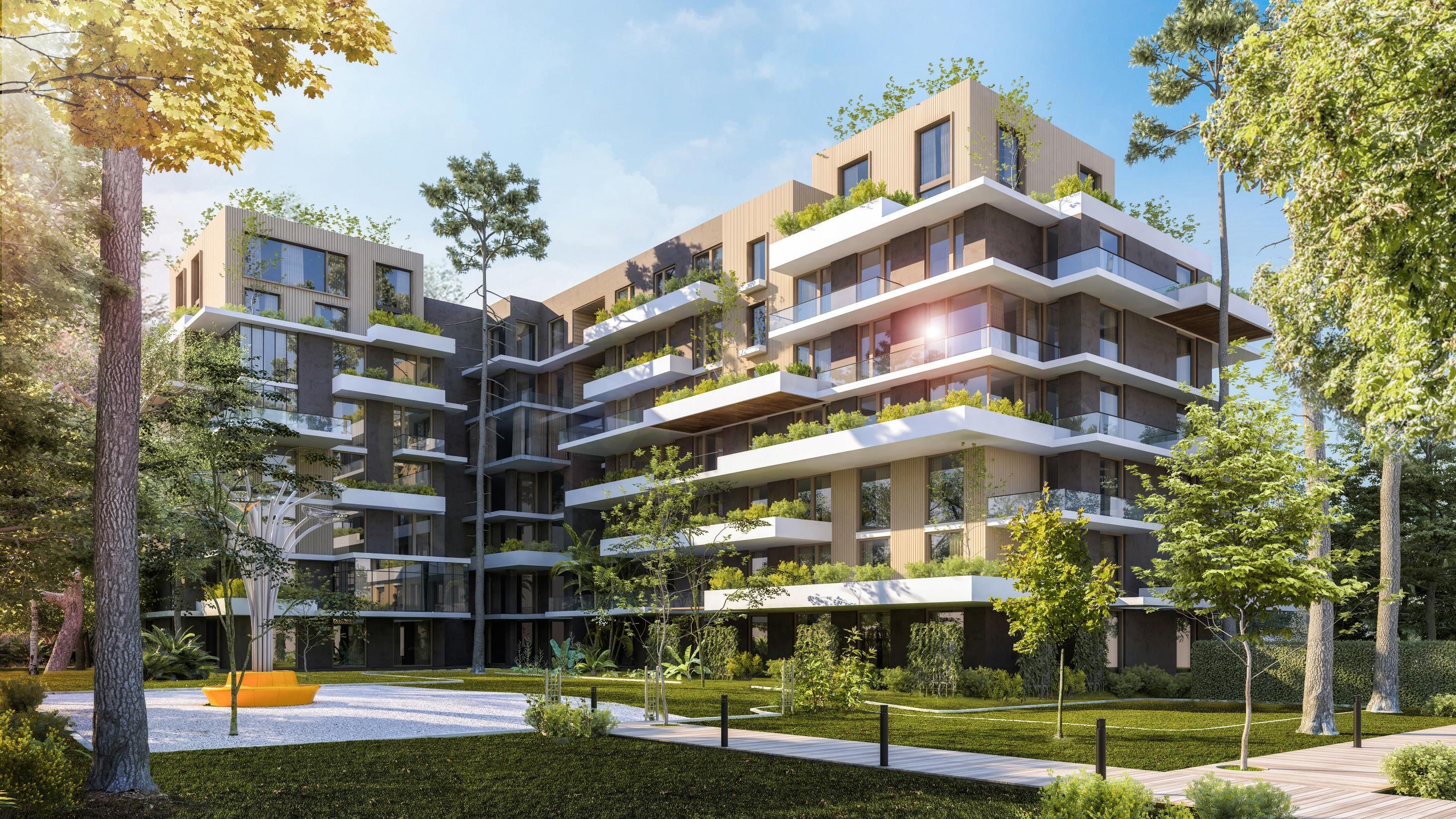 IL Bosco project is regarded as one of the most eminent real estate projects in the New Administrative Capital. It is designed by Misr Italia Company, one of the most sophisticated and luxurious companies in the Down Town. The Towers vary in units and spaces with distinctive details.
Il Bosco New Capital Compound Apartment Projects correspond with the number of services and features in each unit. The next question that hits the investor's mind is its location. Don't you worry, Il Bosco Apartments will never disappoint you as it is located in the heart of the New Administrative Capital along Mohammad Bin Zayed Street. It is situated near to all the vital and important services and places in the New Capital. Moreover, it gives a scenic view of the Green River.
This project spreads on an area of 200 acres and includes multiple categories of residential units to satisfy all the needs of its residents and various groups. It offers 30% residential apartments and 70% standalone Vilas. In addition to that, this scheme comes up with something as innovative as twin Houses townhouses, hence in one comprehensive city, you'll get all you need.
The designs of Il Bosco in the New Administrative Capital are not only impressive but one of their kind. Misr Italia Company designed the entire building in the green style to be one of the most attractive and lush buildings in the New Capital. It includes various green areas such as the Park that includes natural green lands. The vertical Forest includes tropical gardens and agricultural terraces. The Creek is like a river that has beautiful waterfalls, lanes, organized benches, and walking paths.
Doesn't it sound like a paradise on earth? Then why not book a unit in the living paradise.