Over the last couple of years, we have seen an enormous transformation across various industries, especially in the real estate market. This is mainly due to disruptive technologies. Throughout the pandemic, the movement has fortified itself to build the most recent, digitized, and improved models for real estate operations. Everyone seems to benefit from it.
Every stage of the buying process of real estate is aided by innovation, be it looking for listings on various real estate aggregators or virtually giving people a tour of the house. Therefore, it is essential to have digital marketing strategies that are highly creative to succeed.
We will discuss seven beneficial marketing strategies that will come in handy for real estate agents.
1. Real Estate Blog
The marketing of real estate is driven mainly by visual mediums. However, written content also has its importance, and in fact, it is the core of any digital marketing strategy. When you publish a blog, it is time-effective and cost-efficient.
It is essential to rank highly on various search engines. As a realtor, you should research important keywords instead of relying on your intuition and expertise. There are various free tools that you can find online, and these tools will help you target the right keywords.
By incorporating these keywords, your website will attract increased traffic to look for solutions. Best practices recommend no more than 1000 words per blog.
If you are not a good writer, you can always hire a relevant content writer to assist you. Increase your website's ranking by boosting it with high-quality content. This will result in you getting more prospective clients.
2. Make Real Estate Videos!
Video content has been the latest trend in 2022 that has redefined marketing strategies for the real estate industry. If you are an agent and wish to stay one step ahead in the competitive landscape, you must learn to make a solid and creative video marketing strategy.
In the real estate market, videos have been greatly beneficial at every stage of the buying process. If you want to get the attention of the clients to the properties you have listed, you must know that written content and pictures have been strategies in the past. When property listings have a video, they get more attention. To attract prospective buyers, you can have a professional create videos highlighting the impressive features of the properties. If you do not have the budget to work with a professional, you can create your real estate videos by utilizing a real estate video editor.
Collaborating with an agent that matches the requirements is crucial for investors and buyers. These videos with educational content are amazingly effective, and it offers you an opportunity to present your expertise in the local estate market.
Just as the video content is essential, so is the platform on which it is promoted. As an agent, you must build a presence on a social channel, and this will give you maximum exposure. Many social media such as Instagram and Facebook. However, you must also know that the growth rate for each platform varies.
3. Enhance Social Media Accounts
Many of you may already have business accounts on various social media platforms. But sharing content on these platforms is not enough. It would help if you considered a social media marketing strategy for real estate to thrive.
Every social media platform has various kinds of prospects that can relate to a particular type of digital content. Therefore, it is essential to understand the audience and tailor your content accordingly.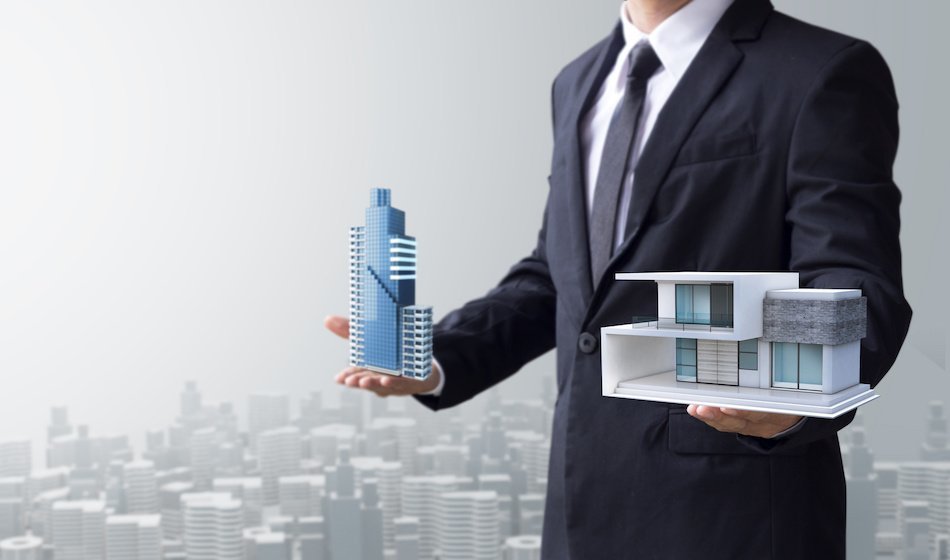 For instance, if you make an infographic posted on your website, we recommend saving it in various formats and sharing it on every social media profile you may have. Posting the content alone is not sufficient, you must also find a way to engage your audience. Regularly track messages and comments from potential clients and respond promptly. Actively use your social media account to communicate with prospective clients.
Increasing the traffic on your social media publications is essential. Therefore, you must incorporate relevant hashtags into every post. You can also include a generic hashtag, such as #housing, #realestate, and so on. By doing so, you will attract more traffic, which in turn could be prospective clients.
4. Virtual Tours
It has been noticed that listed properties that provide virtual tours have more views. Due to the pandemic, virtual reality has been adopted by many industries.
Many realtors adopt virtual tour creation, and it is not difficult. Even people who are not very tech-savvy can create a tour easily. You will find various software tools online that will help you create virtual tours effortlessly and economically.
Overall, it is essential to recognise the importance of virtual tours in a digital world. Listing your properties along with descriptions and photographs is not enough.
5. Utilizing Supreme Quality Photography
Virtual tours and videos have become extremely important, and every real estate listing needs to utilize them to attract potential clients. When a buyer makes a home search online, property photographs are the first thing that attracts them. It has also been noted that listed properties that have supreme quality photographs sell faster.
You can also hire a professional to help you with the photography. Talented photographers are readily available, and you can find them by exploring various platforms.
6. The Webinar Series Is An Excellent Idea
The digital marketing industry is seeing an increase in the importance of webinars. Webinars offer people the opportunity to take high-level courses. These courses are generally reserved only for professionals, and real estate marketing gives people the ability to gain valuable advice.
Sales in real estate have an essential element of reliability and trust, and this must be established where your potential leads to building confidence. Clients that are looking forward to selling or purchasing a property look forward to dealing with a trustworthy realtor. When you offer a webinar, you are reassuring your potential lead that you are a professional who understands the process.
7. Complete And Claim Real Estate Agent Profiles Online
You will come across numerous websites that offer agent profiles for free. They allow an agent to claim a profile and complete the information categories, including name, contact information, and more. Specific platforms also allow realtors to share blogs and other content.
The agent profile offers an excellent opportunity to attract traffic to the website. Explore some top-notch real estate sites within your vicinity and make sure you have a presence on them. This exposure is free, allowing you to build a client pool.
It is important for you to have an excellent digital marketing strategy to succeed. Make real estate videos to boost your credibility and attract prospective buyers. Use our tips and remain one step ahead of your competition!